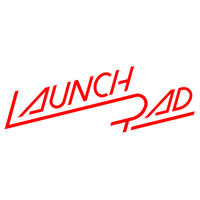 The difference between a house and a home is how much you love living there. LaunchPad explores the innovative technologies that help you care for your space more effectively.
Keeping kids organized can be a nightmare. Surely every parent has barked, "No, don't dig in the trash for candy." or "Please don't lick the bottom of your shoe!" It's really no surprise that they aren't Marie Kondos in the making.
I'm astounded by the amount of stuff my 6-year-old child has accumulated in her very short life, but at least I know she's not alone in this: most kids are lowkey hoarders. At times, my kid's room has looked like a wasteland of toys, clothes that barely fit, weird things like leaves and rocks she finds at the playground, and stacks of arts and crafts that I feel too guilty to throw away.
Then, there's the scheduling. Gotta make sure they're not late for school, soccer practice, or a friend's birthday party (where they receive party favor bags filled with more slinkies, crayons, and bouncy balls).
I'm not gonna be holier-than-thou, and more often than not, I'm also figuring out how to organize my spaces, calendar, and inbox, which can be shockingly messy. There's no shame in relying on apps or tools that help manage the day-to-day. That way, you only have to rely on the "pick up your crap or I'm throwing it away!" method in the most extreme circumstances. Whether you're trying to instill responsibility into your child's life or just want to mitigate the madness of busy schedules and overstuffed rooms, here are the apps, tools, and appliances that you can help you along the way.
According to neuroscientists at Princeton University, physical clutter overloads our senses and makes it hard for us to process information. Minimalism can sound scary, but not anymore horrifying than your kid's overstuffed closet. It's not easy getting rid of stuff cold turkey. Here's a helpful rule of thumb: If you or your kids haven't used something in five months, put it in a purge pile.

No one wants to throw away kids' artwork, but finding space for multiple years' worth of crayon drawings and macaroni art is difficult. Keepy is an app that saves images of artwork and allows your kids to record video notes on their masterpieces to share with their number one fans (the grandparents).
Help your kids make money on their outgrown clothes, toys, and books with Offer Up, an app that allows your family to sell stuff locally with photos. For safety, make sure you're the one handling the messaging with buyers. Encourage them to use the money they earn to save for their college fund and not on more junk (parents can dream!). Also, encourage them to swap clothes with friends or donate to charitable organizations.
Finally, I swear by this adjustable shelving unit – it's affordable and super easy to assemble (no tools needed!) with your kids. Because it's a storage system that showcases your kids' books and stuffed animals, they'll be more inclined to declutter and respect their space and belongings.

Every parent wants their children to habitually help wash dishes, fold clothes, or simply put their crap back where it belongs. These tools can help you teach your kids about responsibility — you won't even have to raise your voice or threaten loss of TV time or playdates.

The stress of getting your kids to clean up their own messes while you're tidying up your own hellscape can be reduced, too. Try Choremaster, an app that assigns chores and incentivizes kids upon completion. It's kind of like tricking your kid into associating chores with fun, which is a win-win for everyone! (Same way you sneakily hide grated zucchini into homemade nuggets for picky eaters...no judgment.)

Speaking of nuggets, how about an extra hand meal planning? Lala Lunchbox saves you time and money by helping kids set up virtual lunchboxes and select healthy meals for the week ahead. Then, it becomes a handy grocery list for parents.
For my daughter's birthday, I bought her the amazing (trust the hype) Kinderkitchen Essential Set — an injury-proof knife set for kids 3 and up. She chops herbs, fruits, or veggies, giving me time to focus on not burning the bacon. Interestingly, these tiny tools give her a sense of belonging in the kitchen, which encourage her to assist with clean-up. Masterchef Junior, here we come!

Our hectic schedules are often condemned for causing us more anxiety. Ever wonder how many times you say, "We're gonna be late!" in one morning? Worried you'll forget to take your kid to their soccer game or art class? Need a breather? You're not alone, my friend.

On a very basic level, kids (and adults) could use some guidance with time-management, a concept that can feel abstract but is oh-so-crucial to their organizational habits. With Garmin's Vivofit Jr, a waterproof wristband watch, calendar, and chore-motivator, your kid can learn about scheduling. Then, there's the OK to Wake! Alarm Clock, which helps younger kids learn time and get out of their room quicker in the morning.
Leave it to Cozi, the godsend app that keeps everyone's schedules and lists all in one place, to solve your day-to-day conundrums. You can painlessly set reminders and send agenda emails to everyone in the fam so no one misses an appointment or ballet recital.
And lastly, every family deserves a chunk of time to just chill and meditate. Seriously, it has huge mental and physical health benefits for the entire fam. Plus, you can't organize if everyone's burnt out. If you subscribe to Headspace, you'll get full access to adult and kid-customized meditations. Ahhhh...
Natalie Pattillo is a multimedia journalist based in New York City. ​
This post is a sponsored collaboration between Dyson and Studio@Gizmodo.