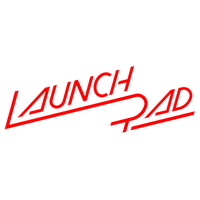 The difference between a house and a home is how much you love living there. LaunchPad explores the innovative technologies that help you care for your space more effectively.
Ah, that new car smell! There really is nothing like it. People try in vain to get their cars to smell like those early halcyon days, but never fully get there.
Which is great, actually, because that ever-so-intoxicating smell is literally intoxicating — it is the scent of numerous harmful pollutants. But take heart, there are plenty of other ways to keep your car's interior enticing, tidy, and aromatic without huffing volatile organic compounds!
It is easy enough to wipe down the surface of your leather seats and run the vacuum across the rubber floor mats and call it a day. It takes a driver with courage and conviction to venture into the more hellish voids that lurk in vehicles. You know what they are: the ravine between the driver's seat and the middle console where the last bite of an egg sandwich fell, the filth accumulating in the grooves of your floor mats that you've taken to just not even looking at at all, and of course, crumb after crumb accumulating in the grim no-man's-land where the chair backs and seats meet.

The great thing is that you don't have to get your hands dirty, literally or figuratively, to clean up the entire car interior. While I used to dust-bust and lint roll for hours, now I pop my Dyson Cyclone V10™ vacuum into handheld mode on a sunny day (when all the grime is most visible) and get to work. For larger surfaces needing a heavy duty clean, I use the mini-motorized tool because the suction will get at all the caked in stuff. For the ravines, canyons, and caves I dare not touch, I wedge the crevice tool in and remind myself that nothing can hide from me forever.
OK, so what I am about to suggest is not actually that you do magic to keep your car interior clean, though that would be cool. Basically there are a ton of products out there full of chemicals you really shouldn't be inhaling or touching that often that are supposed to go directly into the very confined space of a vehicle that many of us spend hours a day in. Especially when there are so many great options for car interior maintenance already sitting around your home, assuming you brush your teeth and occasionally make salad dressing.
Your needs will be different based on whether your car interior's surfaces are vinyl, leather, carpet, or rubber. You'll also need to do a spot test for color fastness. But in general, you can rely on ingredients like alcohol, olive oil, vinegar, lemon, toothpaste, and hydrogen peroxide to clean car interiors in ways that are cheaper, healthier, and longer lasting than the biohazards they sell in stores. This link has some handy-dandy charts for which ingredients to use on which car parts.
Of all the DIY ingredients for car interiors, the most personally satisfying one for me is baking soda: I sprinkle it over floor mats and seats then vacuum it up with the Dyson Cyclone V10™ vacuum's mini motorized tool, which really goes deep for caked-in grime.
Baking soda also makes mirrors and handles sparkle, deodorizes floors and upholstery, and — when poured into a mason jar with a little essential oil — will keep your car smelling like an ambitious Pinterest board.. Or if you're not ready to go full-on crafty but want to lean into the magic of natural ingredients, clip these essential oil diffusers onto your car vents and feel like a proper Druid or something.
Car interiors have a frankly preposterous number of storage facilities — and no, I'm not talking about the passenger seat footwell, which does tend to accumulate everything from Starbucks cups to inexplicable piles of spare change. Just like everything in a home needs a place to live, so too do the items you keep in your car. Below is a quick rundown of the storage spaces available, and everything that should go in them:
Glove Box: This is the place to store vehicle registration, proof of insurance, an actual map made of paper that you should be able to read and understand, and a printed or handwritten list of your most important contacts, since Lord knows you don't have them memorized for an emergency.
Center Console: Here you should keep an LED flashlight, cash (don't spend it!), napkins or paper towels, hand sanitizer, and a battery-powered charger that you can use when your car won't start
Door Storage Compartments: A bottle of water in each. That's it. That's all. Don't put trash there. You will. I can't stop you. Try harder, though! Please try.
Seatback Pockets: Make the passenger's seatback a space for a dedicated waste basket (not a plastic bag) that is odor resistant and leak-proof. This one by LeBogner is a good option, and you can put it in the floor instead of the seatback if that's your thing.
Trunk: The essentials should all go in one storage container seeing as the trunk is where some of the most important pieces in our vehicles go to disappear. This one is simple but gets the job done.
It should contain things like jumper cables, a tire pressure gauge, a bottle of DIY car cleaner solution (check Pinterest for approximately four billion of them), batteries, blankets and towels.
Alana Massey is an author and aspiring one-woman lifestyle empire. She lives in the Catskills in New York.
This post is a sponsored collaboration between Dyson and Studio@Gizmodo.