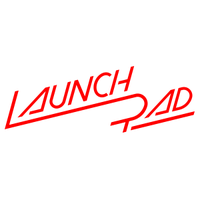 The difference between a house and a home is how much you love living there. LaunchPad explores the innovative technologies that help you care for your space more effectively.
I couldn't ask for a better best friend, roommate, or travel partner than my sweet collie/golden retriever mix, Gus. But man, is he fluffy. Tufts of his fur get into every nook and cranny imaginable. Add my current foster cat who, despite my best efforts to deter him, insists on walking all over my countertops at night, and my kitchen quickly becomes a mess.
When I close my laptop for the day, the last thing I want to do is spend a few hours whipping everything back into shape. But, alas, it must be done — dog fur on the floor, and cat tracks on the countertops just won't do. In my quest for a consistently clean kitchen that doesn't require dedicating a sizable amount of my free time to it, I've come up with a process for tackling it in just 15 minutes. The key is having the right equipment in your arsenal: If you arm yourself with quality cleaning agents and a super-versatile vacuum, the time-suck is transformed into a task that can be completed in less than the time it takes to listen to your favorite podcast.
Start with Proper Prep (2 minutes)
The first thing you have to do is get everything ready for a good clean. That means scooping rugs off the floor, decluttering countertops, and putting anything that doesn't actually belong in the kitchen (a pile of old newspapers, anyone?) back into its proper place.
The next prep step is gathering all of the cleaning supplies you'll need: countertop sprays and disinfectants, a couple of microfiber towels, and a vacuum. The Dyson Cyclone V10™ vacuum is the perfect tool for this task. Even better — you won't need to make sure there's a power outlet nearby at all times. It's cordless, which means it can go anywhere
Set Up a Soapy Sink (1 minute)
The next step is filling up a sudsy sink. Crank the hot water, squirt in some dish soap, and drop in any dirty dishes or anything else that might need soaking. You can leave the water running as you move onto the next step.
Move Onto the Fridge (2 minutes)
Toss out anything that's gone bad and give the inside a once-over with some surface spray and a microfiber cloth. Depending on how much work your fridge requires and the size of your sink, remember to turn the sink water off halfway through your fridge cleaning or at the end.
Dust From Top-to-Bottom (1 minute)
When you're dusting your kitchen, you'll want to start up high (think the tops of cabinets), then work your way down through upper cabinet doors, countertops, and lower cabinet floors.
With traditional dusting devices, you'll end up with a trail of crumbs and dust following you to the floor, but the Dyson Cyclone V10™ vacuum's superior suction eliminates all of that nonsense. It easily transforms into a handheld device and can get into spaces in a way that other vacuums simply can't.
Tackle the Dishes (2 minutes)
Now back to the dishes. Everything should be properly soaked by now, so you can quickly and easily scrub everything down or rinse it off and load the dishwasher. Drain the sink, and you're done.
Clean and Disinfect Surfaces (3 minutes)
Now that your surfaces are dusted and the sink is empty, it's time to clean and disinfect. Spritz an all-surface spray over everything, and wipe it sparkly clean with a microfiber cloth for the best finish. Don't forget to glide over the stovetop and get inside the microwave, too.
Vacuum the Floor (1 minute)
Once everything above the floor is complete, it's time to bring the vacuum back. Not only does the Dyson's ergonomic design make it easy to use, but its HEPA filtration system actually cleans the air as you use it, leaving both your floors and the air cleaner than they've ever been. Moreover, when it comes to speed, it can't be beat — meaning this step will actually only take you a single minute.
Organize the Mess (2 minutes)
One of the final steps is to take the time to put everything back in its place. If you've got a rug, give it a quick vacuum as well. The Dyson Cyclone V10™ vacuum's torque-driven cleaner head will leave it just as clean as the floor underneath it, leaving you plenty of time to make sure the toaster is exactly where you like it.
Take Out the Trash (1 minute)
Last but not least, a fresh garbage bin is essential to cleaning your kitchen. Hoist the bag out of the bin, tug the drawstrings closed, and toss it. A Dyson Cyclone V10™ vacuum comes in handy here too. Instead of festering in your vacuum's dusty bag, your dust and debris will be sent straight to the dumpster once you take out the trash.
Congratulate Yourself (0 minutes)
Give yourself a pat on the back for a job well done, and delight in a kitchen that feels like new.
Cinnamon Janzer is a freelance journalist and content writer based in Minneapolis. You can read more about her at www.cinnamon-janzer.com.
This post is a sponsored collaboration between Dyson and Studio@Gizmodo.