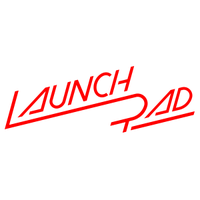 The difference between a house and a home is how much you love living there. LaunchPad explores the innovative technologies that help you care for your space more effectively.
When it comes to home maintenance, no one would describe my instincts as Type-A. But I am regularly and rightly identified as someone who experiences FOMO: I have proudly slurped Crystal Pepsi, used a Thighmaster, mastered the moves to the Macarena, and got an "A" for effort in attempting the same with Gangnam Style. If people love it, I like to give it a go. So when the world-renowned Kon Mari method for "tidying up" turned the author's name into a verb, I decided to give Kondoing a try.

I knew her guiding premise of choosing what items should stay or go: You ask yourself if an item brings you joy, and if it does not, you throw it out. But because I had waited so long to confront the clutter in my closets, desk, and chest of drawers, I got overwhelmed by the piles of neglected possessions. None of them brought me joy: only the sudden, cumulative gut-punch of regret that I hadn't acknowledged for years.

But I did it. And it's time to pass on my knowledge. Here's a guide to getting rid of some stuff, and then preserving what you've kept, so that your storage spaces are as pristine as the parts of your house that people actually see.
Before the design and execution of your storage space plan is a twinkle in your Container-Store-Sale-browsing eye, you have to get rid of all the things you don't want or need, because they will absolutely sabotage your storage plans.
I don't usually have emotional attachment to these items so much as a bizarre moral responsibility for them. So when I go to clean out spaces, I have thoughts like, "I bought this geometric halter top because it was cute, and it IS cute. It isn't her fault I never wear it!" or "This electric drill has the best reviews in its class, world-class skill! I just never took the time to learn how profoundly she could improve my space. I never let her be great."
If you don't do these things, feel free to just bag it all up for Goodwill. If you have maybe also apologized to your linens, it is a lot harder to just get over it than to lean further into the weird feeling and then finally make things right for that wronged item by sending it to a loving new owner. This can take more time upfront but saves you from future maintenance time and guilt.
These are some of the best apps for finding the best home for these items.
If you don't care about making money, start with Stuffstr. It's the most catch-all app for finding uses and homes for a comprehensive list of items.
Otherwise...
Clothing:
ThredUp- If you want a one-and-done solution, ThredUp will send you a bag to fill with your clothes and sell the ones that are sellable and donate the ones that aren't. You don't have to know if they were all lost causes if you don't opt to!
Depop- Use this app if your clothes are, how shall I put this…actually cool and hip and you're willing to photograph and describe them well to make them sell.
Books:
Decluttr - A good one-and-done solution for selling books, but they have lower rates and a smaller selection of books they'll pay for than other options.
Bookscouter - Scans your ISBN numbers and tells you the going price for the book at a comprehensive list of retailers you can then ship them to.
Items Too Big To Justify Shipping Costs:
OfferUp and LetGo - Success and speedy sales on these apps are easier to come when there's a large population of people around you who's also using them (so that they can come pick up your items themselves). That said, both have enough users that I've found success on them in a rural, mostly middle class town.
AptDeco: Only spend time on this if your furniture is in really great condition.
Everything Else (ideally under 4 pounds):
Mercari – This app has a huge number of users and they want all sorts of things, but they don't want to pay a lot for them, so high-value items won't get a high ROI here.
Craigslist- Old faithful still works and now has an app!
Storage spaces end up as some of the most neglected parts of a home when it comes to regular maintenance. They are often behind closet doors and under beds, so we tend to treat them as "other" from the parts of the house we have to see and touch every day.
Because of that, while we wait for spring cleaning to come around, mysterious processes occur in said spaces. Sweaters open Airbnbs for moths, and a coalition of moisture, bugs, and dust invade and set up brutal colonial regimes designed to slowly destroy or disfigure your photo albums, your wedding, prom, and Quinceanera dresses, as well as the retro antique dining set you'll bust out once you get a dining room table worthy of it.
So stop taking this seasonal, project-based, or never approach and instead make storage maintenance integral to your home maintenance routines. Instead of cleaning and maintaining on a room by room basis, tackle based on surfaces and types of cleaning to do.
On dusting day, you might think you're done after the lamps, mantle, and end tables, but take the ten extra minutes needed to clean up box tops, the unoccupied spaces on storage shelves (top side and underside!), and free-standing objects that aren't packed for fragility. That way, they'll give you years of additional use. On floor cleaning day, remember that just because you never walk on it doesn't mean there's not a floor under your bed (along with that meticulously packed collection of winter sports gear that could use a once-over). On one laundry day a month, inspect some of the higher quality garments you're storing for signs of damage.
And just as I reimagined grand new purposes for the items I'd parted ways with, I also expanded how I think about certain tools and devices in the home. I had a ToolSmart BlueTooth Connected Digital Moisture Meter sitting idle in my toolbox after a few uses to make sure there was no lingering wood damage after a burst pipe. Now I use it to quickly scan surfaces around all storage areas near a sink, toilet, shower, or washing machine to keep an eye on any undetectable moisture that could sneak up on my stored items. It's become as routine as checking the batteries on my carbon monoxide and smoke detectors.
And because storage spaces are often packed tight, I've ditched the duster and used the crevice tool on my Dyson Cyclone V10™ vacuum to get into the narrow spaces between and on top of boxes and around shelving edges. The vacuum — not my spinal cord — reaches all the way to the way back for me. That's because it's cord-free, so it's easy to maneuver around those teeny spaces. And more importantly, it's got a 40% bigger bin and the suction power of a full-size vacuum.
While I used to will myself to believe that lavender freshness pouches tucked in the folds of tightly packed-up gowns was doing anything but mixing with musty smells, I switched to hanging these items in sturdy zip-up garment bags from attic rafters, so I'd have enough access to maintain them rather than try to salvage them one day. My vacuum's mini soft dusting brush has proven gentle enough for the delicate fabric surfaces, and then I manually smooth out sequins and other hardware.
Once you've sent the unwanted items out on the journey they were truly meant for, and then reimagined the spaces your remaining items will live, you can have some fun with these places so you'll actually want to interact with what's in there.
Your remaining possessions belong in your home but are not people, so designate them a primary "home" within the home. Sure, your towels may mosey onto the backs of kitchen chairs, or power tools might take vacations to your master bathroom, but ultimately they have a single spot where they truly belong.
A natural extension of thinking of storage spaces as homes for your belongings is that you'll start thinking of them as a more integral part of your home. This will make you want to infuse personality into the space and invest more time and thought to maintaining it than you did when you thought of these spots as your indoor landfills. Paint your closet walls! Find colorful hanging file folders that match your office décor, so you won't be as inclined to shove papers into the abyss of your file drawer thoughtlessly. And maybe one day opening the door to a closet or attic will make you feel something unfamiliar, but exciting: actual, honest-to-god joy.
Alana Massey is an author and aspiring one-woman lifestyle empire. She lives in the Catskills in New York.
This post is a sponsored collaboration between Dyson and Studio@Gizmodo.