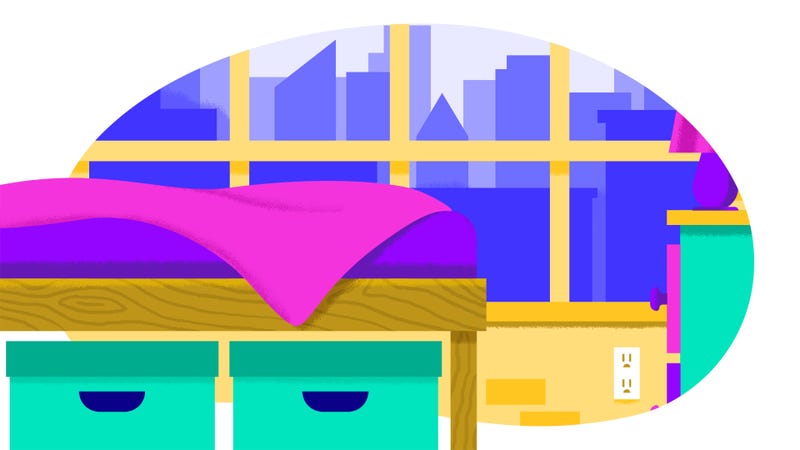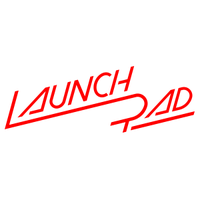 The difference between a house and a home is how much you love living there. LaunchPad explores the innovative technologies that help you care for your space more effectively.
I couldn't tell you the square footage of my studio. Instead, I offer two data points:

My fellow New Yorkers consider it palatial. "How is this all yours?" said one friend upon entering for the first time. "It's like the set of a rom-com."
Putting the dishes away last week, I discovered that I can see the entirety of my home — every corner, everything I own — if I stand in the kitchen and stare upwards into the reflective bottom of a medium-sized ladle.
Which is to say the apartment is physically, if not spiritually, very small. "Easier to clean!," the home-owners of my life say, to be kind. And while I'm sure that's true, I don't find it actually easy — I am the kind of constitutionally messy person whose every surrounding descends immediately into chaos. But for reasons that are between me, my god, and the lifestyle industrial complex, I am committed to appearing otherwise.
I'm going to assume you know the basics of cleaning a bathroom, scrubbing a kitchen, and changing your sheets, and get down to the idiosyncrasies of a studio.

First things first: my God, the dust. Because I have so little surface area on which to disperse my cells, every inch of floor is hair tumbleweed terrain. After a few months with a dollar store broom, I bought a vacuum.
The smallness of a studio means that I carefully evaluate everything taking up space in it, and let me tell you: the vacuum was beyond worth it, especially since Dyson, purveyor of the world's only famous hair dryer, just released the Dyson Cyclone V10™ vacuum, which has a very real appeal for studio dwellers.
It's a slim stick vacuum that looks like a stun gun from a 70s sci-fi movie — so wherever it's stashed, it will take up minimal space and look cool doing it. Don't worry, though: you don't sacrifice power for that slender profile. According to Gizmodo's review, it has the suction of a top tier full size vacuum. It also has the strongest suction of any Dyson stick vacuum that's come before it. It operates cord-free, allowing you to easily maneuver your vacuum an entire studio regardless of how whimsical the outlet placement is, and has a washable filter, so you don't have to buy or store any additional vacuum accoutrement.
Thanks to the HEPA filtration system, vacuuming won't just kick up dust — the air it emits is actually cleaner than it was before. It's the perfect piece of technology for a studio-dweller: simple enough for a minimalist lifestyle, especially because it's so powerful that it makes a lot of other gadgets and appliances obsolete.
Speaking of air, though, smells can be a bit of an issue in studio life: When you keep the windows closed, either against the cold or to keep the A/C-chilled air inside, a petite studio with a human resident begins to smell like morning breath and stale fridge very quickly. Candles can make a funk more oppressive; the only true cure is air.
At least every few days, even in winter, I open every window plus my front door and turn on a serious air circulating fan. The oscillating kind that sits on your desk won't do the trick; it's only intended to provide a cooling effect to its immediate vicinity, and it doesn't move air very far. Dyson's line of fans are bladeless, making them easier to clean and maintain than traditional models. Some also move and clean the air, ensuring that you have fewer environmental pollutants skulking around your limited space.
An air purifier is also a good option if you're looking for something a little smarter and stronger. Dyson makes a top-of-the-line version that works hard to keep your air as clean as your floors by monitoring air quality and capturing allergens, pollutants, and gases.
Now that your environment is taken care of, it's time to deal with your stuff. The greatest curse and blessing of a studio is that there's nowhere to hide your secret junk trove. The real answer, of course, is to channel Marie Kondo, wish every useless item well, and send it on its way. But that's easier said than done, and even if a spatula doesn't spark joy, I still need something to scramble eggs with. Until recently, nothing I owned had a real storage space, and putting the dishes or clean laundry away meant making the same boring, fatiguing decisions over and over again.
Under these circumstances, it's easy for organizational products to feel like just more stuff to purchase, keep track of, and clean. But when I finally bought a few containers, I found that they did, in fact, make my life easier. In the kitchen, wire racks doubled the surface area of my cabinets, a lid organizer dealt with Tupperware, and a dish rack kept my pots and pans neat.
For my bedroom area, I use plastic bins to stash off-season and special occasion clothes, so that they can be stored neatly under the bed, away from mice and moths and dust. (Not that there's much of that around anymore. Thank you, vacuum!) For my cabinetless bathroom, I picked up a few simple racks for the walls on which to pile my various ungents, and a little wicker basket for extra toilet paper. I spent under $150, and now the daily putting away of dishes, and clothes is a frictionless endeavor: all body, no brain.
It's easy to obsess over your apartment. Thanks the popularity of lifestyle content, we're inundated with other people's beautiful interiors in a way that seems genuinely new. (How many bedrooms had you seen before the internet? How many have you seen now?) Your dwelling will probably never look as pristine as a lifestyle blogger's, because maintaining your own home is not your full-time job. As with all necessary but value-neutral things, a useful rule of thumb for home maintenance might be: Think about it only to the degree that it's fun. Otherwise, find the right tools and habits that allow you to think about literally anything else instead. Get thee to a vacuum store.
Katie Bloom is a writer living in Queens.
This post is a sponsored collaboration between Dyson and Studio@Gizmodo.