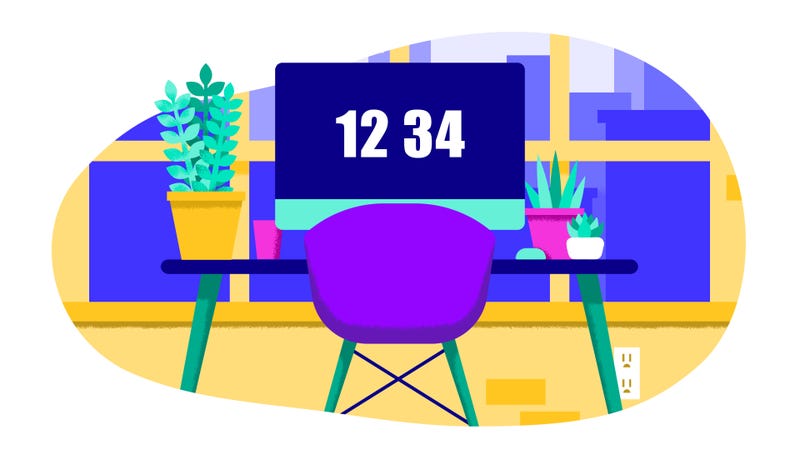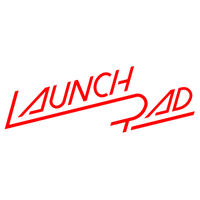 The difference between a house and a home is how much you love living there. LaunchPad explores the innovative technologies that help you care for your space more effectively.
I work from home, and for the longest time, my "home office" was just the corner of my communal house's dining room table that I claimed when I moved in and set up my computer monitor. It was great, or at least, given that the table was already there when I moved in, extremely free.
But the things that are great about working from home — flexible hours, a lack of formality — can become curses. My roommate works a nine-to-five job, and if I was still working while they came home, I'd sheepishly unplug my laptop from my monitor, shuffle the monitor and finish my work while hunched over in bed.
Obviously, this was not ideal. I pined for a proper home office, where I could stretch out, get comfortable, and work deep into the night if I needed to. So, on my day off, I took stock of what I had and what I needed, bought a couple of things, and spent a few hours putting together a DIY home office. It cost me a grand total of $30, and I love it dearly. I have learned many lessons in my journey of working from home, and I would like to share them with you.
Remember: Aesthetics Matter
At the risk of stating the obvious, if you work from home, you're going to be spending a lot of time in one place, so you might as well like looking at it. Regardless of whether you're creating your home office from scratch or just rejiggering a pre-existing setup, you should pick a theme (industrial, rustic, etc.) that makes you feel comfortable and relaxed, and then throw in little elements that subvert that theme in ways that feel personal to you.
But don't feel pressured to have an on-trend, Instagrammable workspace — it's not like anyone else besides you is gonna see this thing. I'm a journalist, a hip-hop nerd, and a David Lynch fan, so I hung a framed newspaper front page announcing Nixon's resignation, some Twin Peaks-inspired art, and a Master P action on the walls of my space, then populated my desk with little knick-knacks that remind me of family and friends.
Don't Get a Fancy Desk, Just a Big One
People have different working styles, and it's important to find a desk that suits yours. However, if you set about scouring the planet for the exact perfect desk, you're going to be end up spending a whole lot of time and money looking for something that's ideal right out of the box.
It's easier to start with something simple that's big enough to customize. I went to a local Habitat ReStore — essentially a huge thrift store for home goods — and found a nice, sturdy table that was 60 inches long. It's a huge slab of wood with a couple of bulky iron legs. Given the errant piece of gum I found on its underside, I'm pretty sure used to belong to a school. The main thing that drew me to it, however, was the fact that it cost $10. (Plus, free gum!)
Make Your Desk Your Own
Ideally, your home office should be tailored to your work style. If you're a naturally organized person who likes to focus on one task at a time, buy some drawers or a hutch to put under or on top of your desk, so that you can have a clean workspace that facilitates deep focus.
I, personally, am a total space cadet, so rather than putting things away, I repurposed a wooden shoe rack as a shelving unit, setting it on top of my desk so that I could keep my notes and various doo-dads in view, allowing me to flit from one task to another. My desk's size also lets me keep my computer on one side and carve out a spacious area for writing notes by hand.
And regardless of whether you're a neat freak or an agent of controlled chaos, you should probably invest in a monitor riser to create additional room for storage.
Let's Talk About Standing Desks
Are standing desks good? Maybe! I have no idea if all the stuff they say about standing desks is true, but one of the challenges of working from home is keeping yourself amused while you're alone. Varying the position you spend your workday in is a great way to spice things up.
Unless you're all-in on the standing desk lifestyle and are ready to invest in one of those pneumatic doo-dads that move your computer and monitor up and down on a whim, you just need a raised platform to set your laptop on. In fact, you already own a standing desk, and it is called "a box." If you scour your house and can't find a box that raises your laptop to an ideal height, then just set your laptop on a stack of big books. I'm kind of tall, so I set a folding chair on my desk whenever I feel like standing.
Get A Solid Chair 
If you're going to make one big investment in a home office, spend money on an office chair. You'll be sitting in it most of the day, and your back will thank you for the splurge later in life. It should have wheels, so you can scoot from one area of your desk to another, and be customizable in as many different ways as possible — think knobs to adjust the chair's height, angle, and armrest level There are a bunch of different styles of office chairs, but I recommend an ergonomic chair that looks like a robot you're supposed to sit in. Padding isn't that important, because you can always use pillows.
Don't Forget The Other Stuff
Make sure to have healthy snacks and plenty of coffee to keep you energized, because you're working within napping distance and the temptation of going back to bed is always lurking. For that same reason, try to set up your home office near a big window, and if that's not possible, buy some of those snazzy full-spectrum light bulbs that give off more natural-seeming light than a regular bulb.
Oh, and if you don't already have a pet, maybe go ahead and get one? Cats and dogs are wonderful, perfect creatures who are absolutely thrilled to hang out with you all day. Plus, if you have a dog, you'll end up taking your furry friend on walks, which will help break up your day and make sure you get some exercise.
Drew Millard is a writer, editor, and dog owner living in Durham, North Carolina.
This post is a sponsored collaboration between Dyson and Studio@Gizmodo.