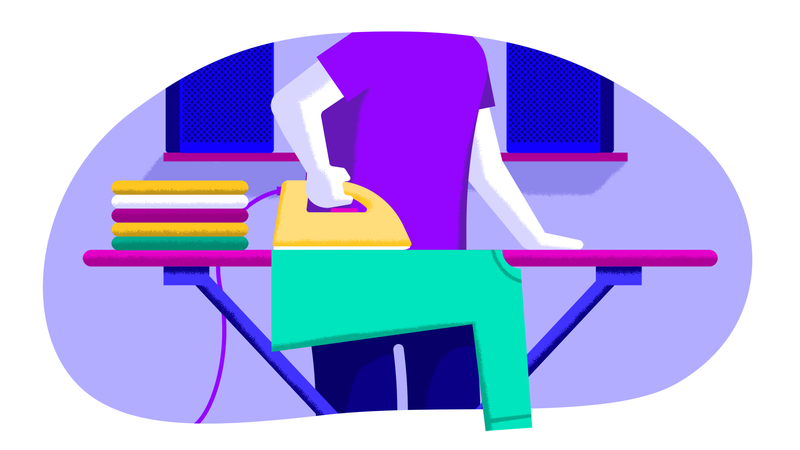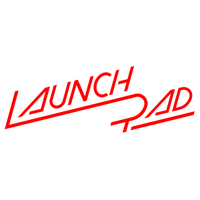 The difference between a house and a home is how much you love living there. LaunchPad explores the innovative technologies that help you care for your space more effectively.
Nothing is more intolerable than being alone with one's thoughts. In the absence of external stimuli, the brain is left to its own devices. If idle hands are the devil's workshop, then idle brains are the devil's completely automated assembly line. Think of their ability to make you relive, just as you're about to fall asleep, that time you finished a presentation, went into the bathroom, and discovered your blouse was, under your office's fluorescent lights, completely see-through. Now thirty-percent more efficient to increase your personal discomfort!
That's why we put Netflix on in the background while we cook; it's why we pipe podcasts through our ears while we vacuum; it's why we put our cellphones in mugs and prop the mugs on our bathroom sinks and strain to hear the music playing from these makeshift speakers over the sound of the water we're running for our showers.
But we grow tired of these stop-gap measures. The cup-cum-speaker is so quiet that you can't tell where Beach House's "Myth" ends and Beyoncé's "Hold Up" begins. Wearing headphones means one minute you're hoovering a dust bunny and the next you're tripping over your dog. He's been following you from room to room, whimpering plaintively, hoping for a behind-the-ears-rub, and you haven't heard him. We grow tired, and then we spring for networked speakers.
Gizmodo likes Sonos's line of speakers (or Google's Chromecast Audio, for those interested in a less pricey option), which connect directly to your home's Wi-Fi. (That's instead of through, say, your phone; this means that Rhianna's "Work" won't be interrupted by a text from that ex whose number you know you should block.) Drop an Alexa-enabled Sonos One in your living room and another in your bedroom so SZA follows you as you tidy up. Can you only make your bed if you're being serenaded by Matt Berninger's gruff growl? Not a problem; you can listen to The National in your bedroom while The Weekend plays simultaneously in the living room.
Besides Wi-Fi, all you need to install most speakers is a working outlet, though of course Gizmodo has a field guide for more sophisticated setup options if you're interested.
With your speakers connected to your Wi-Fi, not only can you listen to the latest installment of "How Did This Get Made" (a podcast in which comedians dunk on delightfully bad movies) in every room of your house without drowning out the sound of your pup's pleas, you can also use your phone as a remote when the mood changes or the episodes ends. Hop to "Who Weekly" (your source for "everything you need to know about all the celebrities you don't") or to "My Dad Wrote a Porno" (the father of one of this show's three hosts did in fact write several pornographic novels; the son reads from the novels aloud while his two friends rib him mercilessly), or to Cardi B — all without breaking stride.
In the fifties, housewives watched soap operas while they ironed. Today, we listen to Serial and S-Town while we fold our clothes and dust our bookshelves and clean up after our pups (turns out he was trying to tell you he needed to pee). And it makes sense. There's a lot to know, just now, and so many ways to know it: the television at the gym blaring network news; the tweets scrolling by under your twitching thumb. No wonder we feel the need to escape into befuddled riffs on action flops from the eighties, or protracted descriptions of improbable sex written by someone calling himself "Rocky Flintstone." No wonder we don't trust our brains with even the briefest of silences. And with networked speakers, we no longer have to.
Miranda Popkey is an MFA candidate on the fiction track at Washington University in St. Louis. She also freelances; read more of her work here.
This post is a sponsored collaboration between Dyson and Studio@Gizmodo.