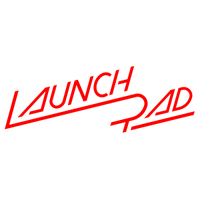 The difference between a house and a home is how much you love living there. LaunchPad explores the innovative technologies that help you care for your space more effectively.
The only thing better than a package showing up on your doorstep — a present! — is when that package contains something you really need: ingredients for tonight's dinner, or a refill of the face wash you were about to run out of. Subscribing to a service is a gift from your past to your present self, who knows what you need, and that you probably haven't made time to pick it up.
Automating some of your shopping saves you time spent in traffic or the drudgery of lugging bags on public transit; it keeps you from tossing checkout aisle treats in your cart "just because."
On the other hand, there are plenty of subscription services that will just throw more stuff at you: treats and toys for yourself, your kids, and your pets that seem fun at first, but just end up collecting, and collecting dust. So here's a look at how to navigate the world of subscription services to make sure you get everything you need, and nothing you don't want.
Food waste is tragic from every angle: It's sad to throw away rotted lettuce or funky-smelling meat knowing that some 40 million Americans struggle with hunger — and it's worse when you consider the energy and water that went into producing that food is now going to rot in a landfill.

Amazon Fresh will deliver a cart of groceries to your door on a regular schedule, making sure that you never run out of eggs, milk or sugar.
But if you don't already have a standing grocery list, you can learn how to cook some simple dishes and get a sense of what you like with meal kit delivery services. Blue Apron is the OG in this area, but there are tons of competitors, including Sun Basket, Plated, and Hello Fresh, which allow you to refine according to all kinds of dietary restrictions. The upside of these kits is that you only receive ingredients you'll use in your recipes, so you don't end up with a jar of spices you'll never use again, or a random half-head of cauliflower rotting in the crisper.
For the truly pressed (or dishwashing-averse) among us, there are even services that will deliver fully cooked meals, though they're a bit harder to find. Check out Territory if you're in Dallas, DC or Southern California, or Thistle if you're looking for something plant-based in California and Nevada.
Bonus: if you're particularly obsessed with something — coffee, whiskey, or meat, for instance — you can get a regular delivery of all kinds of specialty items. Just make sure you're really going to have time to cook, eat, or drink everything, so you don't end up with a freezer full of beef that makes your gift-to-self more stressful than fun. As much as I'd love to get steak delivered to my door every month, I go with the practical: 12 RX bars a month, so I always have something without a ton of sugar that I can throw in my gym bag.

Again, you can secure the basics via Amazon Fresh: things like toilet paper, sponges, and soap arriving on your doorstep before you have a chance to test out how effective brushing your teeth with baking soda actually is.
If you're loyal to a particular grooming product, lots of companies have started offering subscriptions that will save you a little money (usually 10-15% per purchase), and keep you from ever running out. Check out Glossier, Schmidts, and DermStore to start. Harry's Razors and Dollar Shave Club have got anyone with excess body hair covered.
For clothes, Rent the Runway and Switch allow you to try out clothes and jewelry, respectively, without having to commit any of your closet space to what turns out to be a trend. If you're plus-size and live in an area without a good selection, it might be worth looking into Dia & Co, which will expand your options considerably.
Bonus: The beauty and clothing box market is out of control. Birchbox, StitchFix, Le Tote, Rachel Zoe's Box of Style, and of course, every Instagrammer's favorite, FabFitFun, will all introduce you to lots of new brands and products — which is to say, new things to want and buy. If you're hankering for an experiment, I'd stick with something a bit more manageable (and cheaper): When you make the orders for products you regularly use and love, see if the company will throw in a few samples so you can try out new things as well!

Sometimes we get so involved in getting everything done that we forget to take time to enjoy ourselves. Book of the Month club allows you to select from a curated list of four books every month, ensuring that you're reading something timely, interesting, and relevant to you. Some independent bookstores will also send you their favorites, like Parnassus Books in Nashville, which does a regular box of YA novels you shouldn't miss. And if your eyes are tired from staring at screens all day, check out Vinyl Me Please, which will beef up your record collection considerably, as well as sending you a cocktail recipe to enjoy with your tunes each month.
Zan Romanoff is a freelance writer and the author of the novels A SONG TO TAKE THE WORLD APART and GRACE AND THE FEVER. She lives and works in Los Angeles.
This post is a sponsored collaboration between Dyson and Studio@Gizmodo.