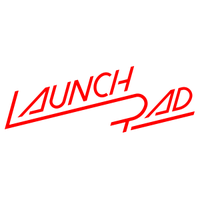 The difference between a house and a home is how much you love living there. LaunchPad explores the innovative technologies that help you care for your space more effectively.
Once, in college, I went to visit a friend for the weekend. He generously loaned me his bed — well, not so generously, since he would be sleeping at his girlfriend's that night — and the heat, he said, wasn't entirely reliable in his apartment. We were in Boston, and it was the frigid end of November. He gave me every blanket he had and plugged in a space heater. "I wouldn't worry," he said on his way out the door. "It probably won't catch fire tonight."
One of the great privileges of adulthood is moving past scenes like this one: jury-rigged, semi-flammable solutions to recurrent problems, like old, drafty buildings in cold climates, or western-facing windows in hot ones. Central heat and air are, of course, the gold-standard of climate controlled comfort, but installing a system is inordinately expensive unless you're a committed homeowner — and maybe unnecessary even then.
If you've got rooms that won't warm, or a family member or office-mate who prefers a different temperature than you do, there are targeted options that are much more efficient than the traditional blade fan, and less flammable than those old space heaters. Instead of sinking thousands of dollars into a project (This Old House estimates the cost of installing central air to be around $3500, but double that if your ducts aren't in order), consider investing in technology that's portable and efficient.
Dyson makes a gorgeous range of bladeless fans. That bladelessness makes them quiet, but also safer, and easier to clean than their older, clunkier cousins. They're also more efficient: These fans project a stream of smooth, high-velocity air, as opposed to just wafting the same hot air into different parts of the room. Dyson has also calibrated the motor and streamlined airflow paths to make this their most energy efficient fan yet — so your energy bill won't skyrocket when temperatures do.
A fan might be the right idea if you live somewhere where heat tends to be more of a problem than cold. (For my Los Angeles apartment, for instance, it's ideal.) But if you know you'll want an extra blast of heat sometimes, Dyson also makes a combo machine, which can do both: It cools you and your rooms during hot months, but can also heat them during the colder ones.
The best part is that, unlike older model fans and heaters, which you have to position right in front of your face for best effect, this has been designed with two settings: Either you can get a blast of targeted temperature, or you can ask it to heat or cool the whole room evenly, so you aren't stuck in one spot, and limited by the reach of an extension cord.

There's nothing more delicious than an air conditioned room on a sweltering summer day — except maybe cozy warmth when it's chilly outside. Update your living space with the best in temperature control technology, and you'll be enjoying the benefits all year long.

Zan Romanoff is a freelance writer and the author of the novels A SONG TO TAKE THE WORLD APART and GRACE AND THE FEVER. She lives and works in Los Angeles.
This post is a sponsored collaboration between Dyson and Studio@Gizmodo.